Sorry, there is a problem with this page. Please contact us for further support.
Bricklaying Apprenticeship Level 3
Area
Subject
Construction
Campus
Cost
-
Select date to apply
Add to Shortlist
Apply Now
Course Overview
Youneed to be employed to start an Apprenticeship. Please visit our vacancy page or contact 01278 441234 if you have an employer. If you are unable to secure employment, you could enrol on a full-time study programme and transfer to an Apprenticeship at a later date. Pleaseapply fora full-time course as your second option.
This course is for you if you have secured an Apprenticeship position with an employer and wish to become a fully qualified Bricklayer. You will study a range of College-based practical and theory units whilst completing NVQ site assessments in the workplace.
Units studied could include:
Construction technology
Setting out masonry structures
Solid walling
Cavity walling
Masonry cladding
In addition to achieving outstanding qualification results, the brickwork department has a long and rich history of training apprentices to competition standard.
We regularly achieve success in both the regional and national Guild of Bricklayers & Skillbuild competitions, competing with some of the top bricklaying students in the country.
Assessment Methods
For the theory modules you will be assessed via a series of classroom-based and multiple choice online exams. Practical pieces are built to technical drawing specifications and assessed in the workshop. Site-based assessments take place on-site and in the workplace.
Progression Options
On successful completion you will become a fully qualified craftsperson and be able to work in all areas of the construction industry.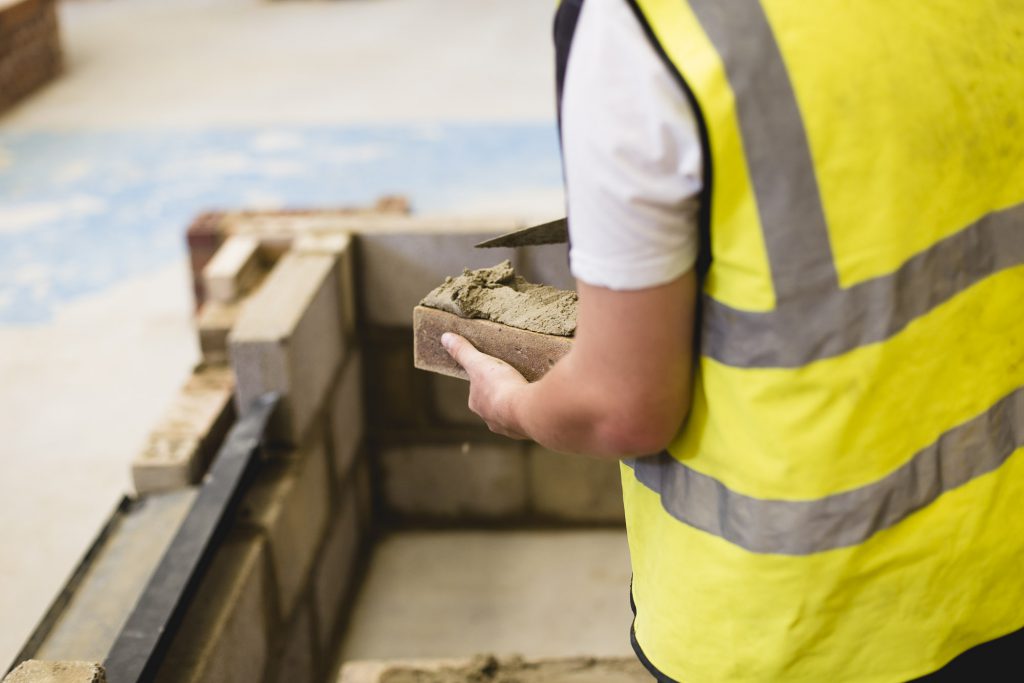 Spotlight
The teachers here are great they are so supportive and always trying to get the best out of your learning time in college. They always try to prepare us for the next step by pushing us to achieve our max potential.