Sorry, there is a problem with this page. Please contact us for further support.
Digital Production, Design and Development T Level Transition Level 2
Area
School Leavers
Subject
Computing & Digital Industries
Campus
Select date to apply
Add to Shortlist
Apply Now
Course Overview
We recognise that not everyone will leave school ready or confident enough to undertake a Level 3 T Level, and some may need time to develop their English and maths, communication and problem-solving skills.
This programme is a challenging fast-track course delivered over one year to help you prepare for the T Level qualification. It includes a mix of content from the T Level such as a nationally set employer project and work experience, and includes a significant amount of English and maths. The breadth of content will ensure you are able to apply your skills in a variety of environments for different purposes.
Units may include:
Online world – internet technologies
Technology systems – hardware and technology applications
Digital portfolio
Website and software development
Computer security in practice
Building a computer
Computer networks
An extra workplace readiness or IT practitioners qualification
Extended English and maths training and development
This qualification includes a mixture of classroom learning and on-the-job experience during a substantial industry placement.
Assessment Methods
Assessment is through a variety of methods including exams, practical projects set by employers, assignments, case studies, and presentations. You may need to compile a portfolio of evidence to present at the end of the course for assessment purposes.
Progression Options
Following successful completion of the course at Merit grade or above overall, and completion of both maths and English qualifications at grade 4 for GCSE or pass at Functional Skills Level 2, you could continue to the full T Level in Digital. You could also transfer to the Level 2 Extended Certificate in Computing & Digital Industries or another appropriate qualification, start an apprenticeship or find employment.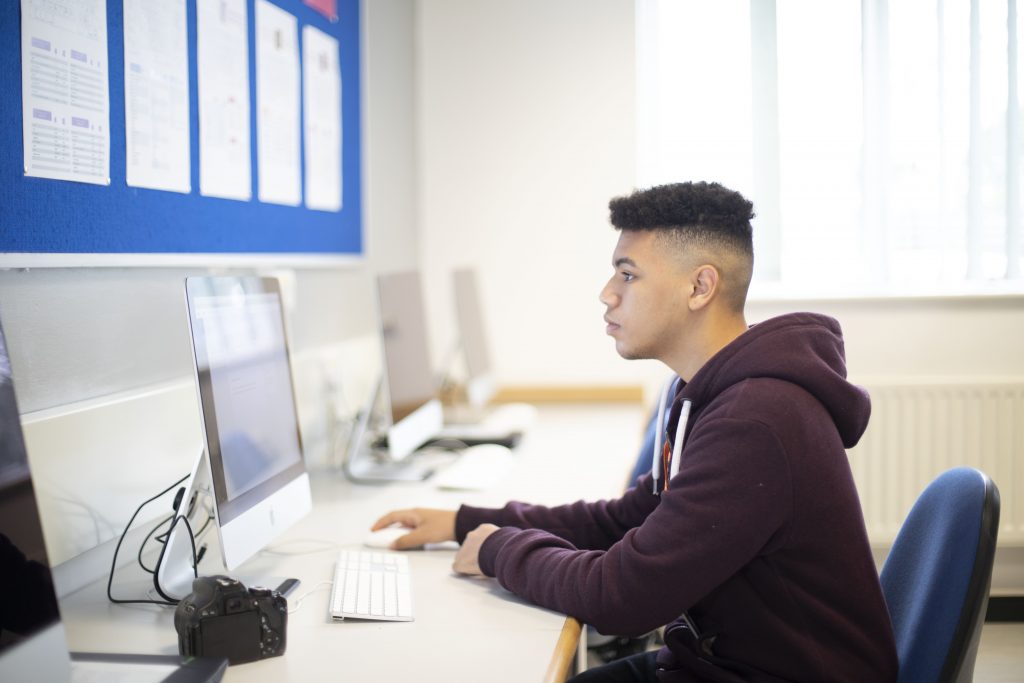 Spotlight
I really enjoy studying here. My lessons have a friendly atmosphere and the tutors push me to be the best I can be. Studying here has allowed me to gain the qualifications I need to go on to a degree!