Sorry, there is a problem with this page. Please contact us for further support.
Painting and Decorating Apprenticeship Level 2
Area
Subject
Construction
Campus
Select date to apply
Add to Shortlist
Apply Now
Course Overview
At the start of this course, you will need to have been offered an apprenticeship position from an employer within the relevant trade.
The Level 2 Apprenticeship develops your painting and decorating skills to an intermediate level. The course covers a range of skills that are required for industry. With a large focus on practical skills, you will be taught and set practical tasks that require the production of painted and decorated surfaces. You will cover units such as:
Health, safety and welfare
Technical information, quantities and communication
Knowledge of construction technology
Erect and dismantle access equipment and working platforms
Prepare common surface types for decoration
Apply basic paint systems by brush and roller
Apply foundation and plain papers
Produce standard decorative finishes
Apply waterborne paint systems using high volume low pressure (HPLV) spray equipment
Assessment Methods
Your skills will be assessed in a range of ways including observations, end of unit practical tests, production of a portfolio of your knowledge and practical work, online multiple-choice end of unit knowledge tests, practical and knowledge workbooks.
You will also be required to undertake a formal End Point Assessment. Full details of this will be provided as part of your induction at the College.
Progression Options
On successful completion you could work towards a higher level construction course. Alternatively you could find full-time employment in the construction industry or become a self-employed tradesperson.</P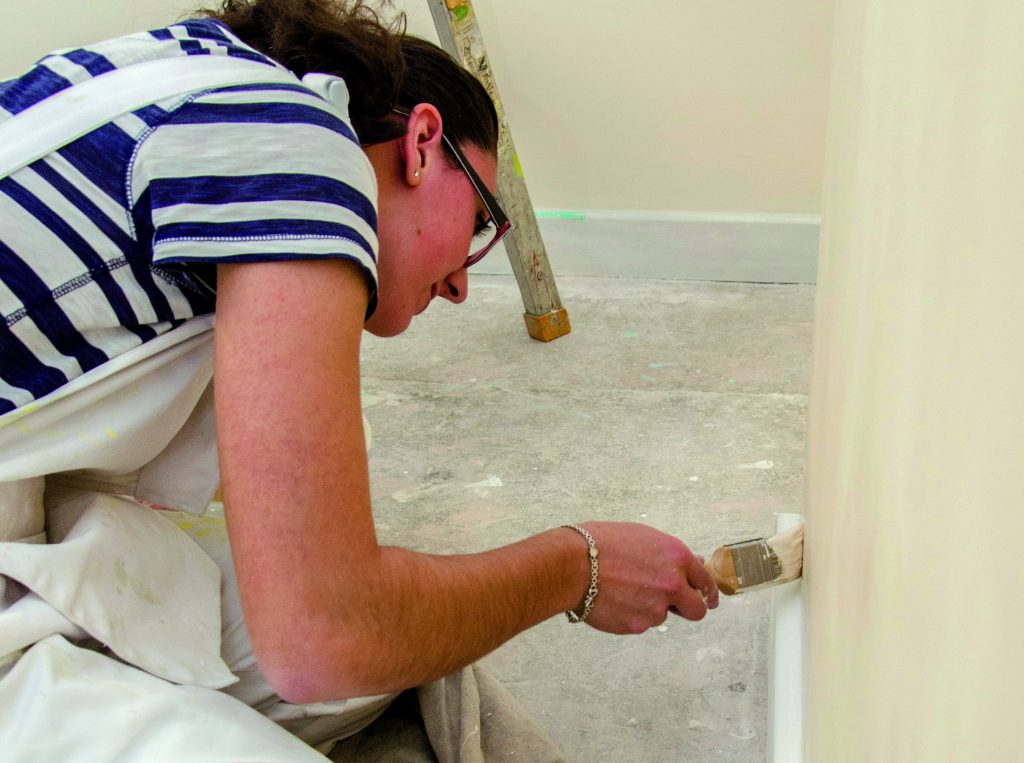 Spotlight
I was really interested in the College because it has a good selection of tools and machinery, great tutors and I liked the workshops. It also offers courses from Level 1 to 3 in furniture making and design, which meant I could start at Level 1 and build my skills, plus I study maths alongside my course.