Sorry, there is a problem with this page. Please contact us for further support.
Practical Brickwork Extended Certificate Level 1
Area
School Leavers
Subject
Construction
Campus
Select date to apply
Add to Shortlist
Apply Now
Course Overview
This course is designed to develop your practical skills whilst still covering the theory of the construction industry in general. You will learn about health and safety, the different types of construction, sustainability, the energy saving materials used in construction and the job opportunities that are available.
The course is geared towards improving your practical ability in preparation for the full Level 1 Diploma in the second year. Bricklaying projects include reading drawings and producing a finished piece of work set to varying specifications.
Units studied could include:
Introduction to health and safety in the construction industry
Introduction to the construction industry
Constructing half brick and one brick walling
Constructing block walling
Constructing half brick return corners
Constructing cavity walls in brickwork and block work
Laying a patio
Modules are taught via interactive theory sessions in the classroom and practical sessions in the purpose built bricklaying workshop.
Assessment Methods
You will be assessed by written and practical assessment.
Progression Options
You could progress on to a full Level 1 Diploma in Bricklaying or an Apprenticeship at the College. Alternatively, you could find employment within the construction industry.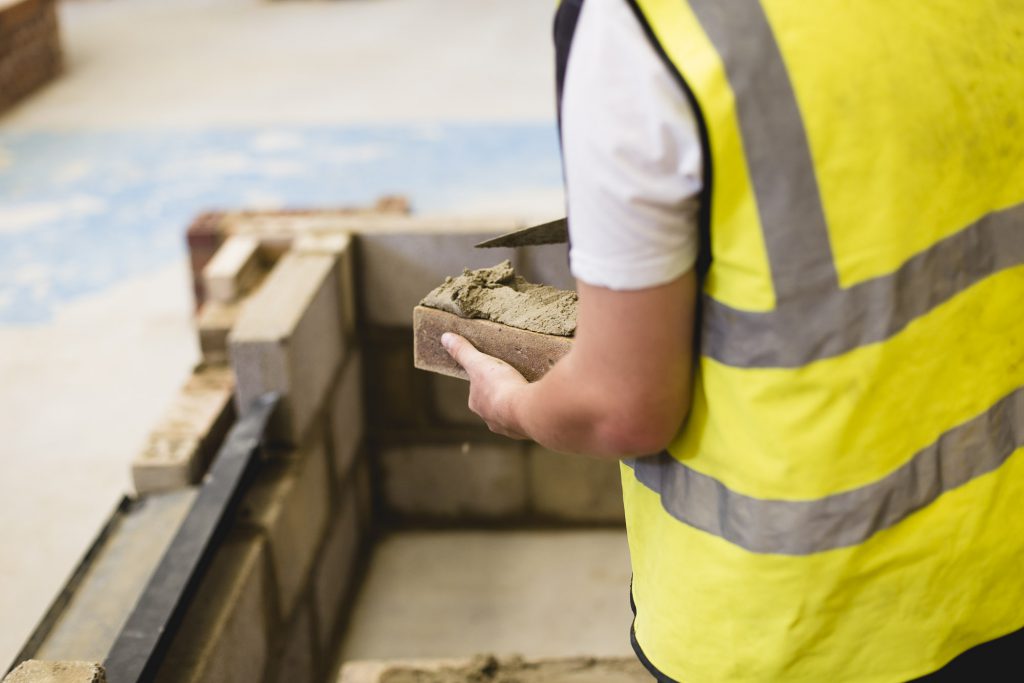 Spotlight
I was really interested in the College because it has a good selection of tools and machinery, great tutors and I liked the workshops. It also offers courses from Level 1 to 3 in furniture making and design, which meant I could start at Level 1 and build my skills, plus I study maths alongside my course.