In a night to remember, Bridgwater & Taunton College celebrated the achievements of three of its Apprentice Chefs in the final of the BTC Apprentice Chef of the Year 2020, at the College's Quantock Restaurant.
The three finalists, Georgia Sellick, Frazer McKenzie-Dawton and Estevan Colangelo are all enrolled on the Level 2 Commis Chef Apprenticeship and were asked to cook a three course meal to impress the judges. The restaurant was filled with family and friends supporting the finalists who were sampling the amazing dishes coming out from the kitchen, the smells were delightful.
Georgia representing the Anchor Inn, made baked goats cheese served with beetroot and rocket to start, followed by pan seared salmon on a bed of fennel risotto with ginger broccoli and to finish a berry roulade served with vanilla Ice cream and a berry coulis.
Frazer, apprentice at The Walnut Tree, served crab soufflé with a langoustine bisque, herb-crusted rack of lamb with pomme anna, samphire and broad beans, followed by lemon tart and raspberry sauce for dessert.
Estevan representing Somerset Larder served a traditional Brazilian snack known as Coxinha de Frango, a deep fried teardrop shaped chicken, coriander and lime croquette followed by Moqueca de Peixe, a prawn and fish casserole as a main served with rice and to finish Estevan served a Brazilian 'Pudim' resembling a crème caramel.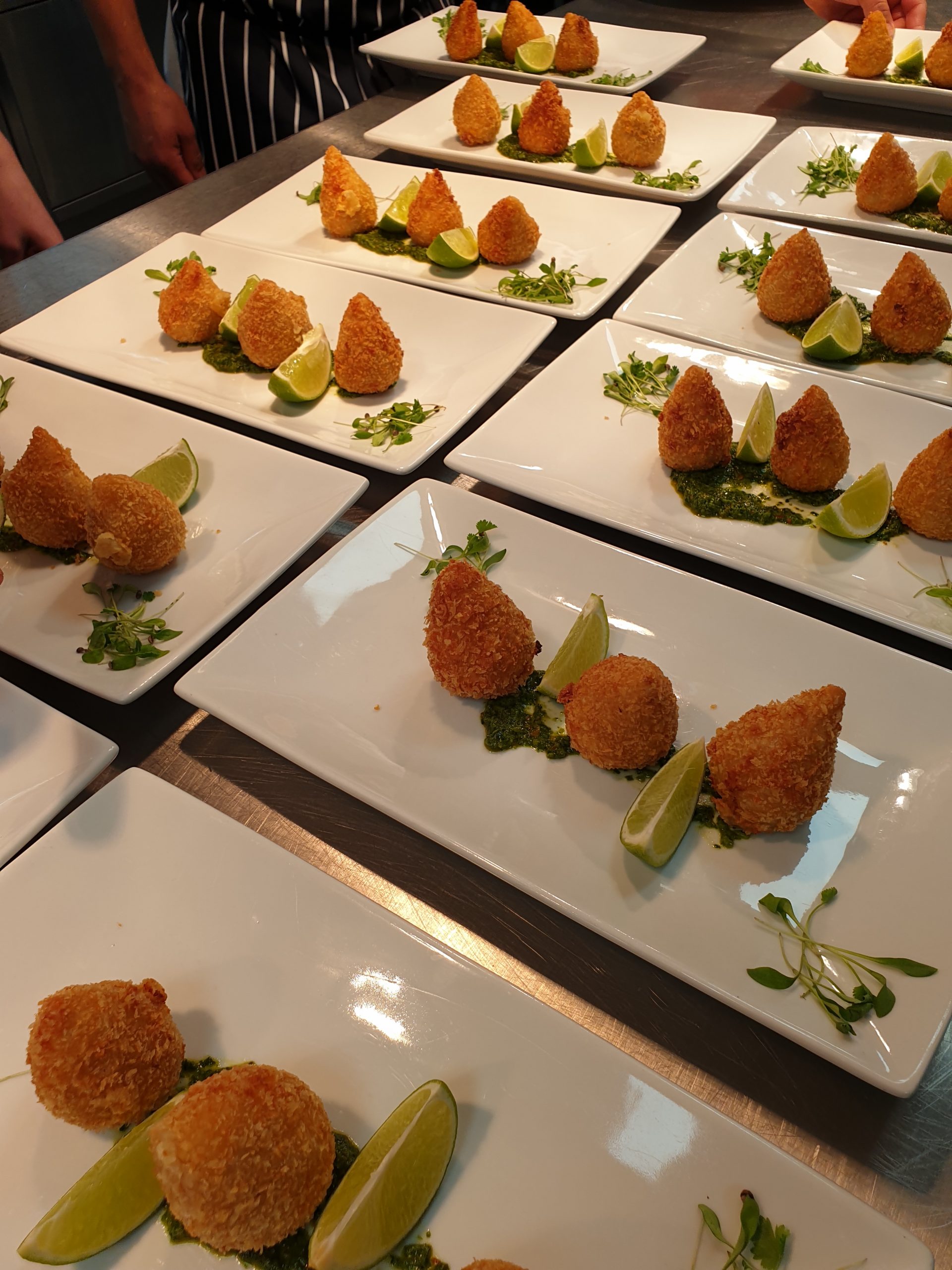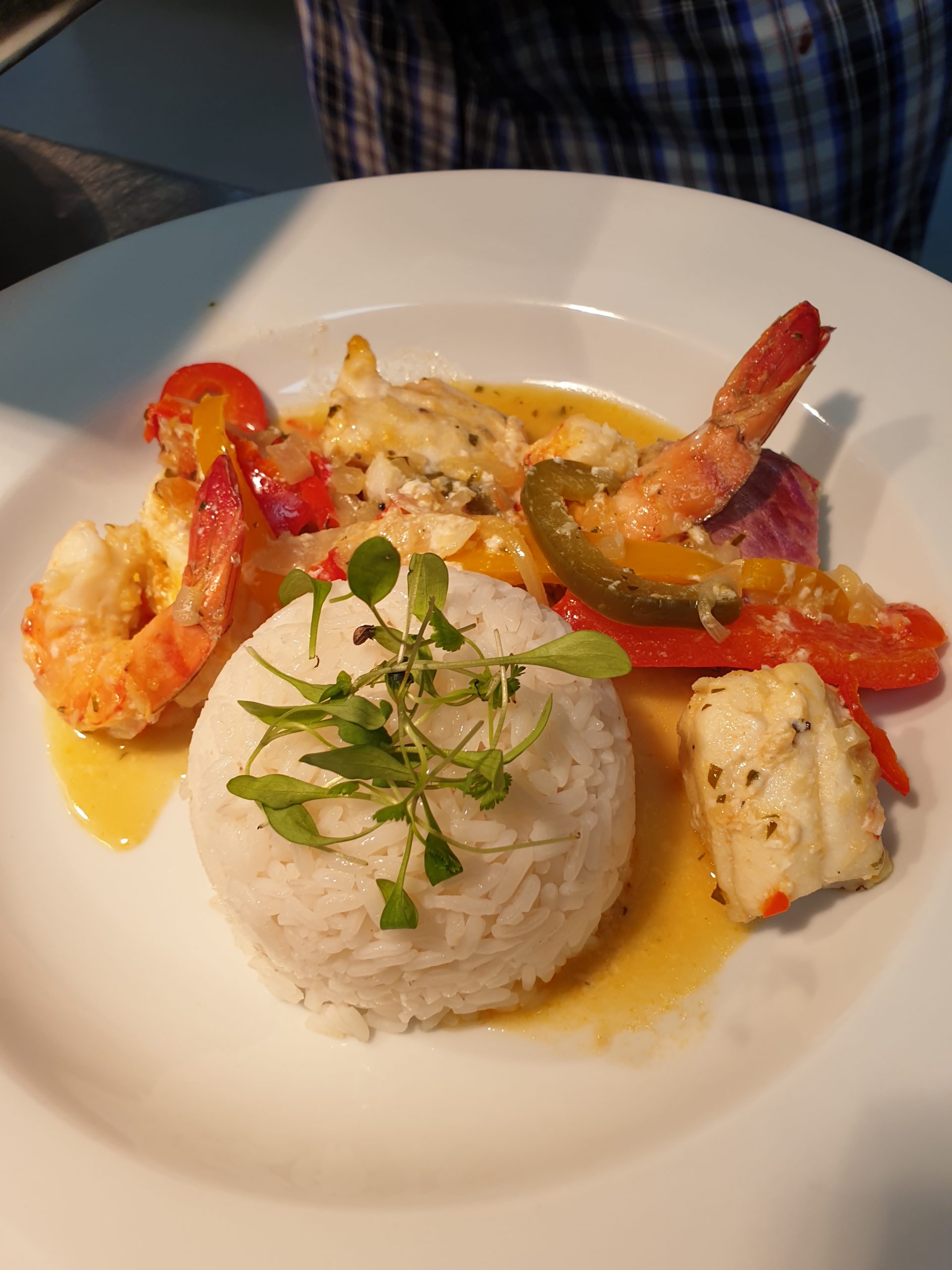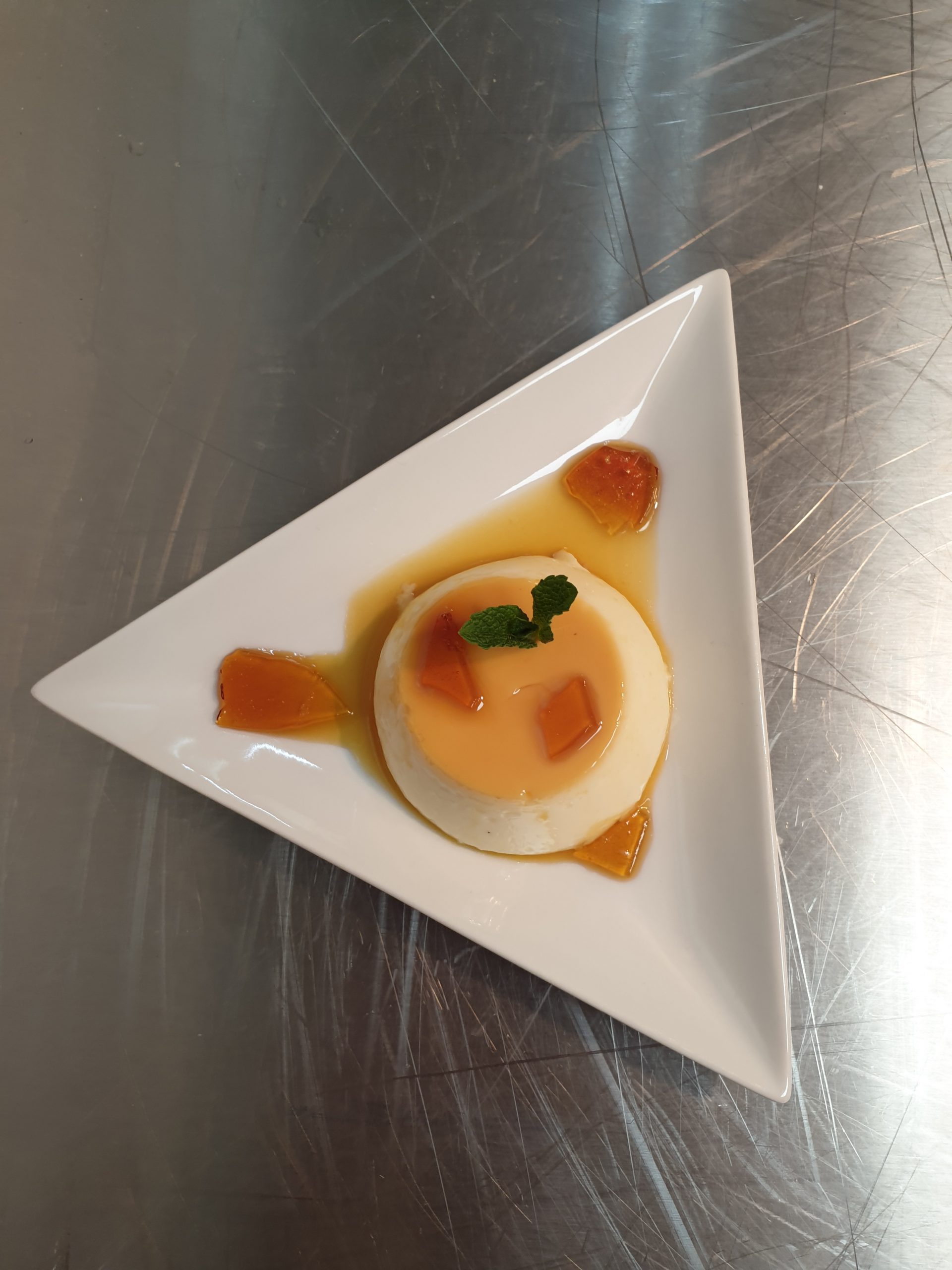 Daniel Ferguson-Mullings, Senior Team Leader and Trainer Assessor for Agriculture, Food and Land Management at Bridgwater & Taunton College said:
Estevan, Georgia and Frazer have only been cooking for between six and nine months and should be extremely proud of what they have achieved in a very short period of time. The menus they designed and food they produced were of restaurant quality and I was delighted to see Estevan crowned the 2020 BTC Apprentice Chef of the Year. It's exciting to be supporting and developing the next generation of world-class chefs.
Winner, Estevan commented,
I felt privileged to be one of three finalists battling for the title of Apprentice Chef of the Year 2020 and it was an incredible feeling to have won on the night. I created a menu focusing on  flavours from Brazil which took several weeks of discussions, prepping and fine-tuning alongside my fellow student, Corey Palmer, who assisted me and brought his own skills from his experience in a busy kitchen environment.

Training to be a chef has been a wonderful experience and this competition has been the culmination of all my hard work and learning. I feel extremely proud of all that I have achieved and glad to have this opportunity to expand my skills and knowledge.
Estevan was presented with a certificate and set of Sabatier Knives donated by Nisbets and runners up, Georgia and Frazer received a certificate and Sabatier Knife kindly also donated by Nisbets.
The judges, Ian Sheet, owner and chef at the Royal Oak Over Stratton, Jade Arnold, Training Manager at HOST Ltd and Steve Ashworth, food and restaurant judge of Taste of the West, Guild of Fine Food and Bristol & Bath Food Awards commented,
If we were served anyone of the dishes we have tasted tonight, in a restaurant, we would be very happy. It is even more impressive when you realise that these students have only just started out on their career journey.
If you would like more information about studying an apprenticeship or full-time course at Bridgwater & Taunton College please contact our Information and Guidance team on 01278 441234, or visit www.btc.ac.uk.