Students studying hairdressing and barbering at Bridgwater & Taunton College's Taunton campus recently took part in the first ever Concept Hair Apprentice of the Year competition. The event is designed to celebrate the UK's best hairdressing and barbering students, with regional heats taking place at Petroc College in Devon.
The competition displays students' talents whilst giving them the opportunity to create signature gents haircuts, and ladies creative styling, as well as on-trend colour and application, finish and avant-garde hair designs. They have the chance to make a name for themselves in the industry, meet brand ambassadors and watch the latest products being demonstrated.
BTC students James Macdonald and Owen Larcombe represented the Level 3 barbers and did remarkably well in a professional environment. James commented:
It was an invaluable experience and we're glad we took part. It's inspired me to continue with competition work, so will be joining the College team entering the L'Oréal Trophy Award, which has a new Colour Trophy College Award category.
Portia Forster, Olivia Morris, Georgie Wilkie and Kate Cwikalowska represented the Level 3 Hairdressing students. Georgie and Olivia entered the Level 3 Long Hair-up Styling competition, while Portia and Kate entered the Colouring category. Kate achieved the runners up place, which was a fantastic result against stiff competition. Following this success, Kate and Portia were inspired to enter the Avant Garde competition and also excelled themselves.
Prior to the event, Course Leader for Hairdressing, Karen Laird and Richard Bell, Course leader for Barbering coached and supported the students to develop the skills required to be successful in the competition categories. They watched with pride as the students demonstrated outstanding skills, performance and professionalism, which was commented on by lecturers from other colleges.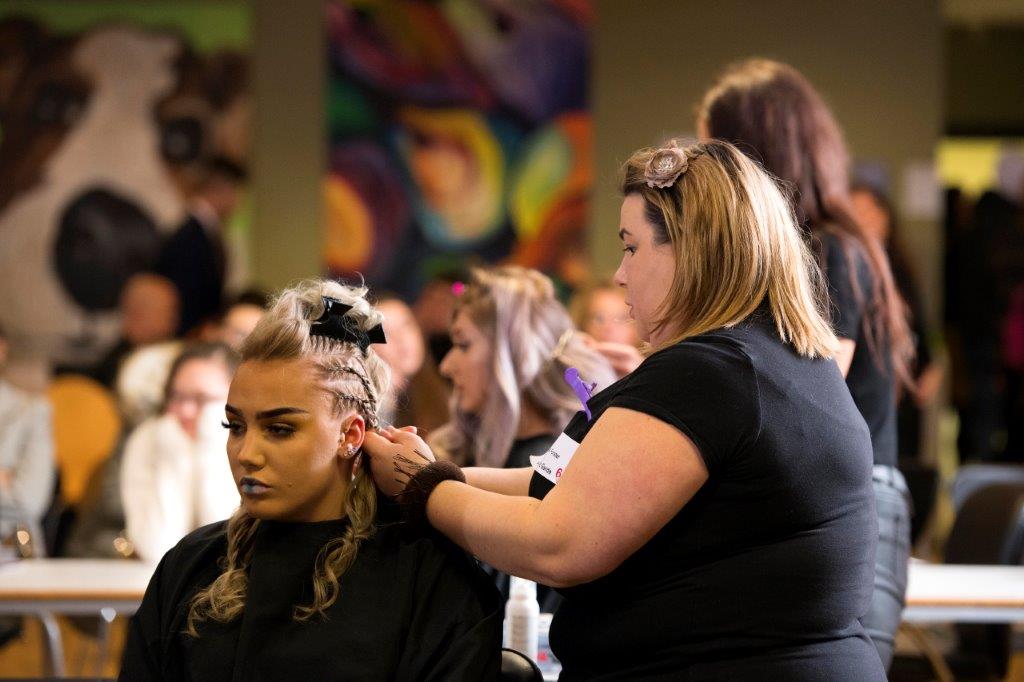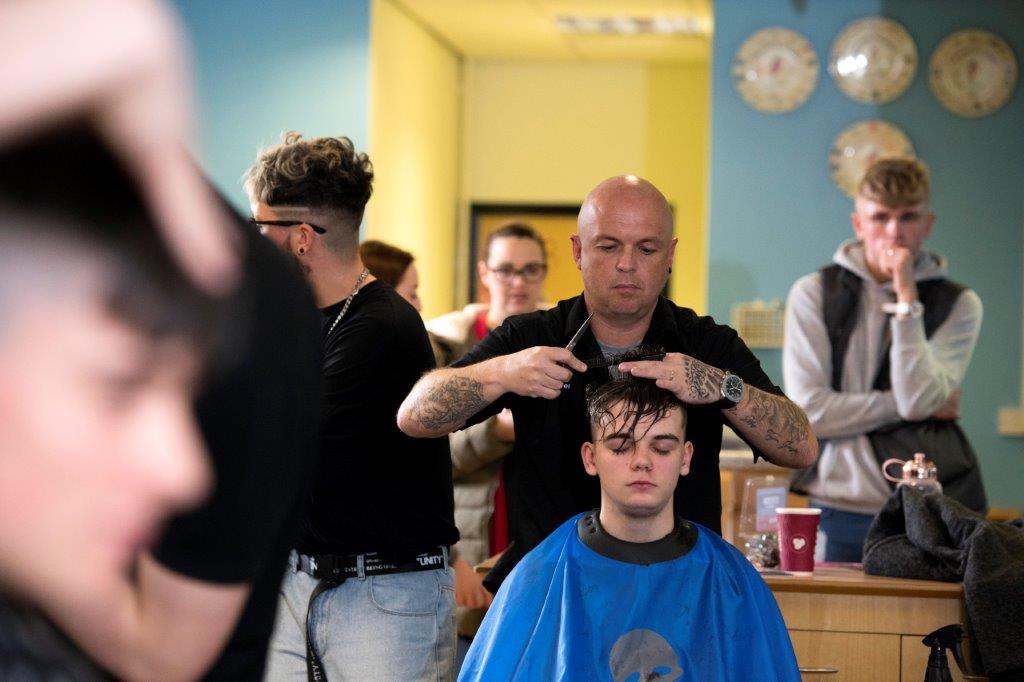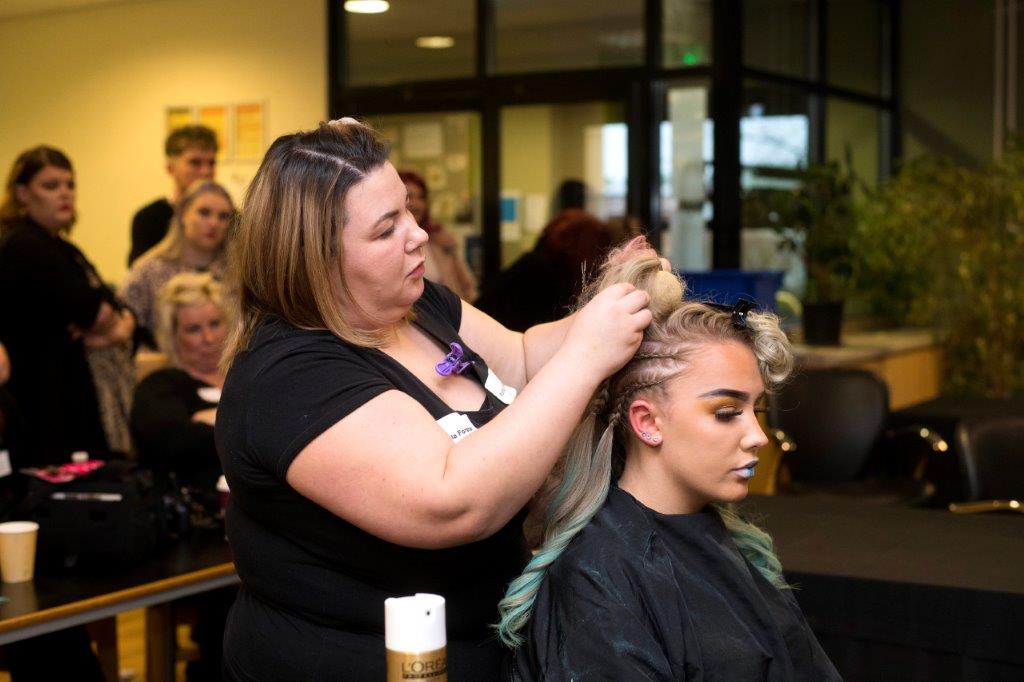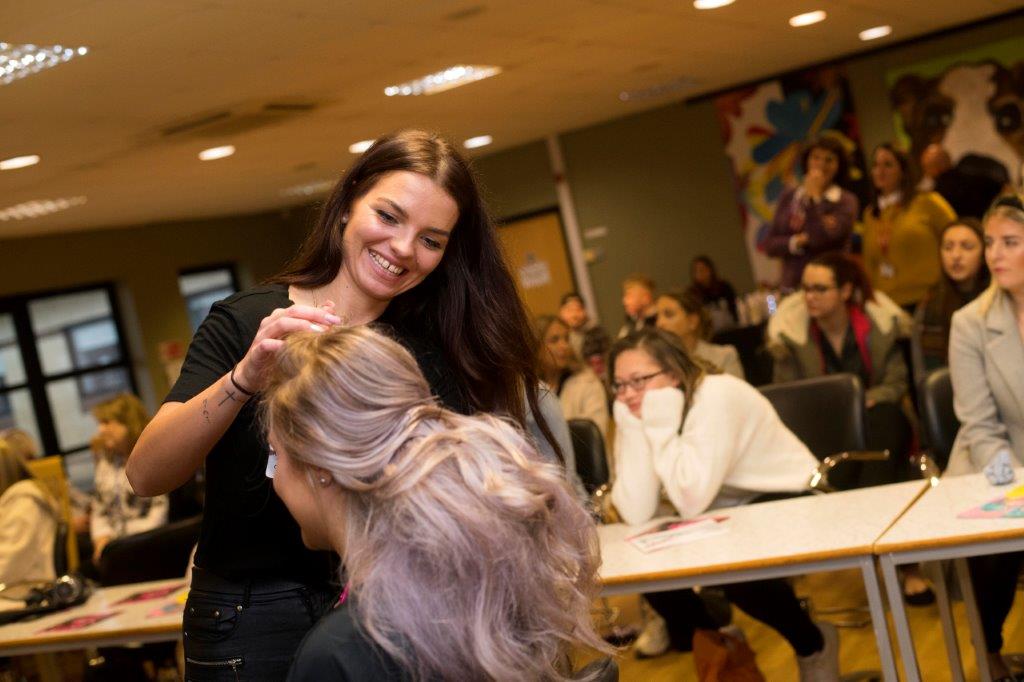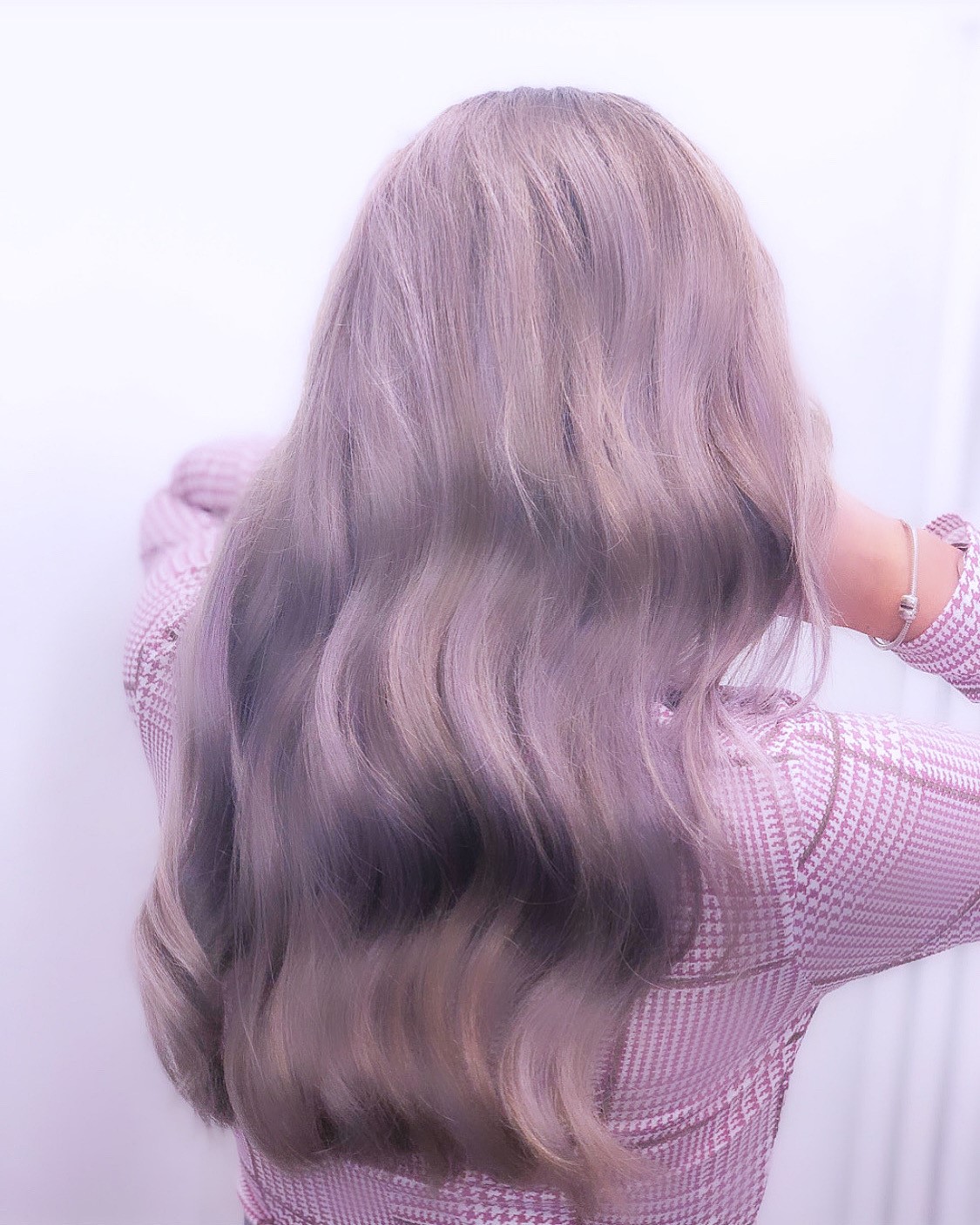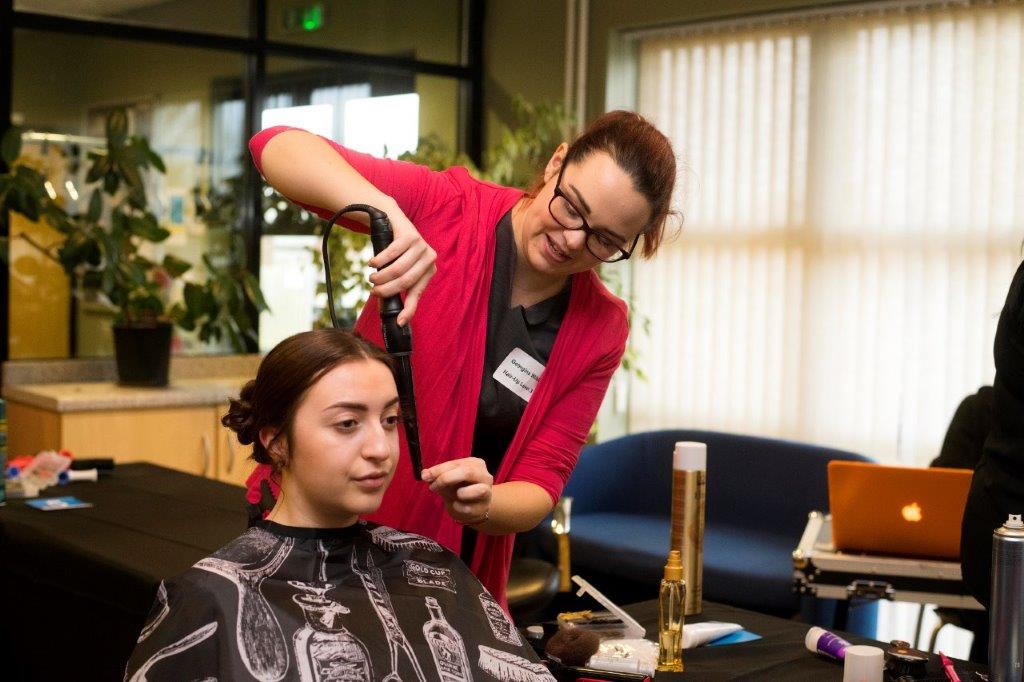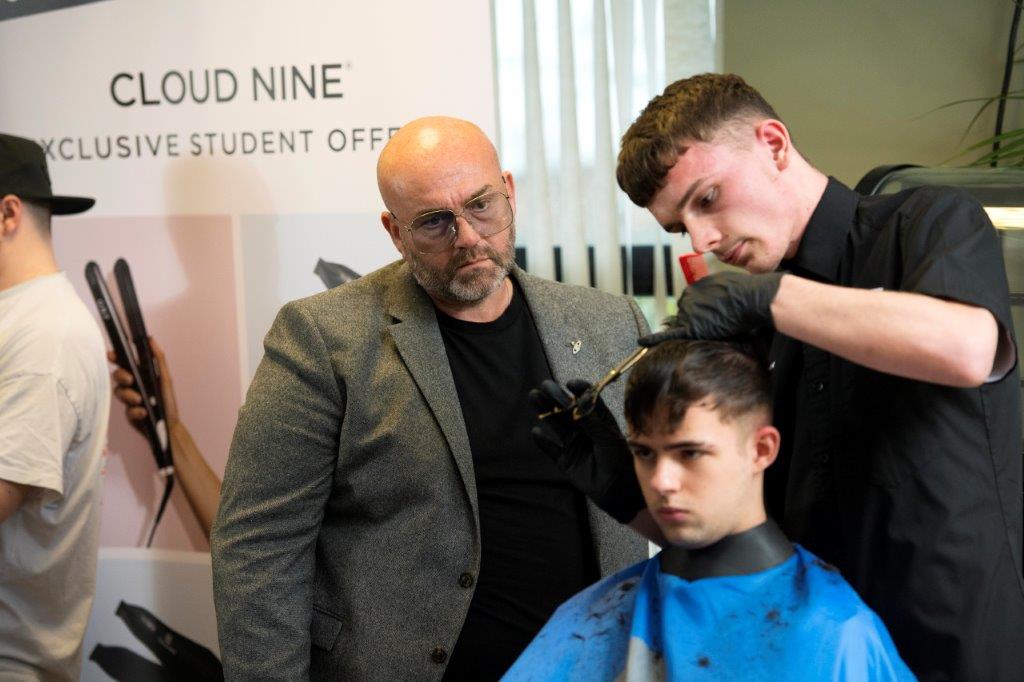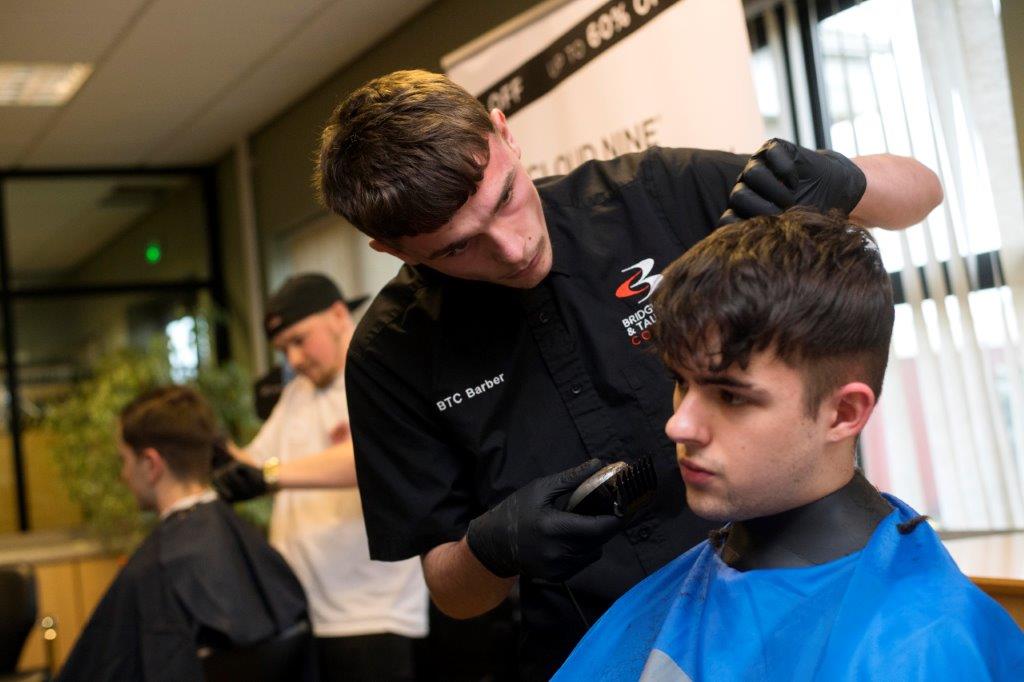 If you are interested in studying barbering or hairdressing at Bridgwater & Taunton College, please contact our Information, Advice and Guidance Team on 01278 441234, or visit www.btc.ac.uk.
Photo credit: Richard Bell