On Thursday 12 March, the BTC 999 Academy were privileged to meet Chief Constable of Avon and Somerset Constabulary, Andy Marsh, when he visited them at Bridgwater Fire Station for training. He spent time with the students asking about the programme as well as sharing an insight into his career.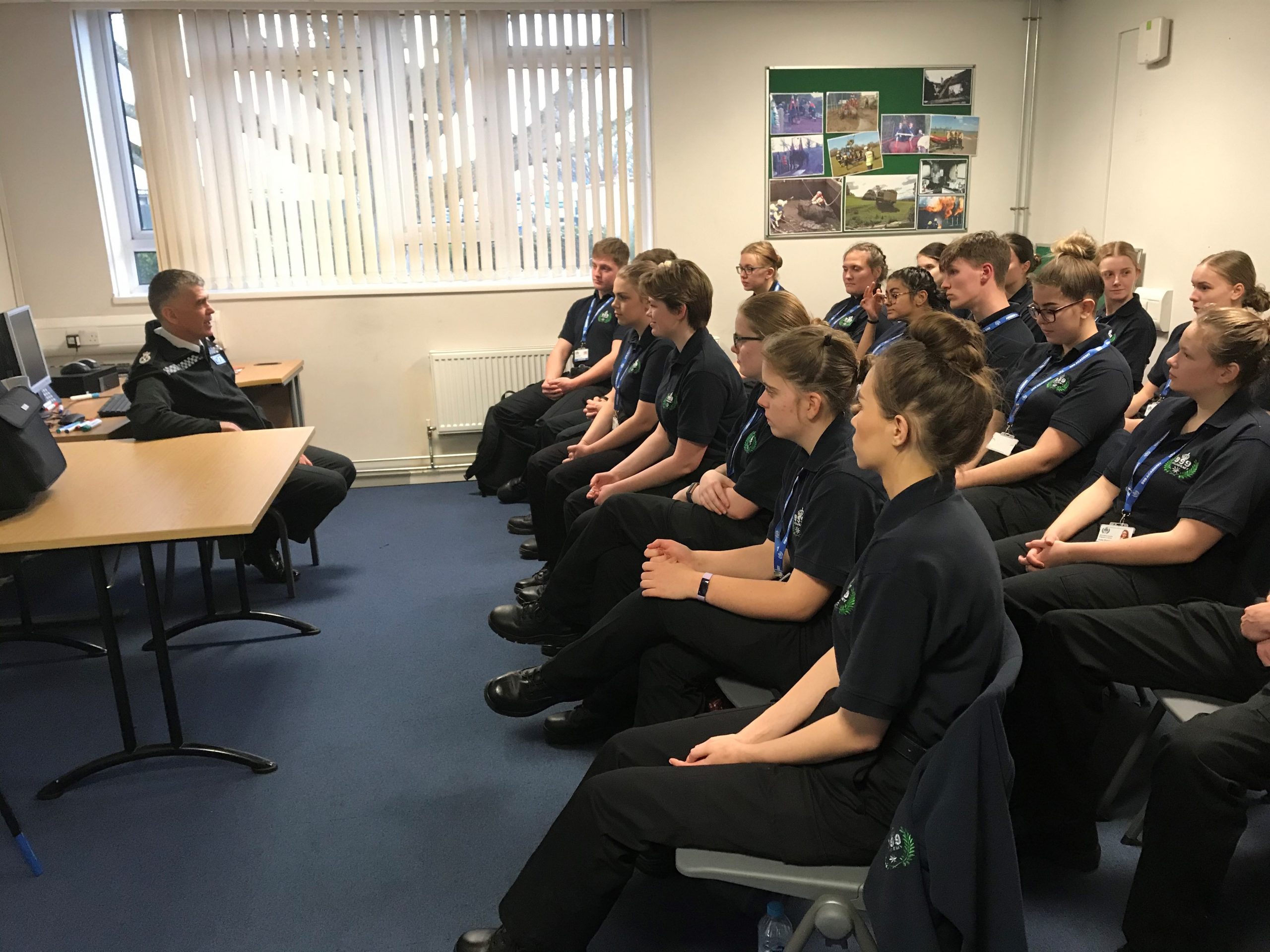 Eve Tottle –Venton asked the Chief Constable what advice he would give to his 18-year-old self to which he replied,
Be more confident, push yourself.
The students thought this was excellent advice to offer to any young person who wishes to join the uniformed public services.
Majala Hussain shared what she was enjoying most about the 999 Academy; describing the challenges she faced with meeting new people at the formation of the programme and how it has since boosted her confidence enormously.
BBC Radio Somerset also joined CC Marsh for an interview where he spoke of the positive effects of the Bridgwater 999 Academy and the benefits that it offers the students.
Previous 999 Academy students, Chris Lee, Star Hancock and Owen Cheffey joined in to share their journey since graduating from the 999 Academy at Bridgwater & Taunton College. These students are now employed by Avon and Somerset Constabulary, South Western Ambulance Service and Devon and Somerset Fire and Rescue Service respectively.
They spoke about how their experiences on the programme helped them hugely when applying to their services. Chief Constable Marsh told Chris Lee that he was delighted that he was joining the force, being Avon and Somerset's youngest police officer at just 18 years of age.
I am delighted that CC Marsh was able to meet the students today as he is an inspirational leader and was able to offer lots of excellent advice to them. I am so proud of all the students for their commitment and dedication to the programme. It was truly wonderful to see Chris, Owen and Star, who all looked so smart in their uniforms.

Ruth Burrows, Manager of the Bridgwater 999 Academy