Sorry, there is a problem with this page. Please contact us for further support.
Carpentry and Joinery Diploma Level 1
Area
School Leavers
Subject
Construction
Campus
Select date to apply
Add to Shortlist
Apply Now
Course Overview
Students are fortunate to have a dedicated facility for construction craft in wood occupations at both campuses, with workshops that are well-equipped with a range of carpentry tools. Well-appointed classrooms and computer facilities enhance the workshops and provide a link between practical and knowledge aspects of the course.
This course is made up of practical and theory elements, which means you can work at your own pace to complete the modules required to achieve the qualification. During the course you are also required to complete 30 hours of trade-related work experience.
Assessment Methods
Practical coursework will be marked through set practical tasks. Underpinning knowledge is assessed via internally set test papers and online exams, however there will be a need to complete a multiple choice test that is externally set by the awarding body.
Progression Options
If suitable employment is secured, you could progress on to an Apprenticeship in either brickwork or carpentry and joinery. Alternatively, you could start a full-time Level 2 course at the College.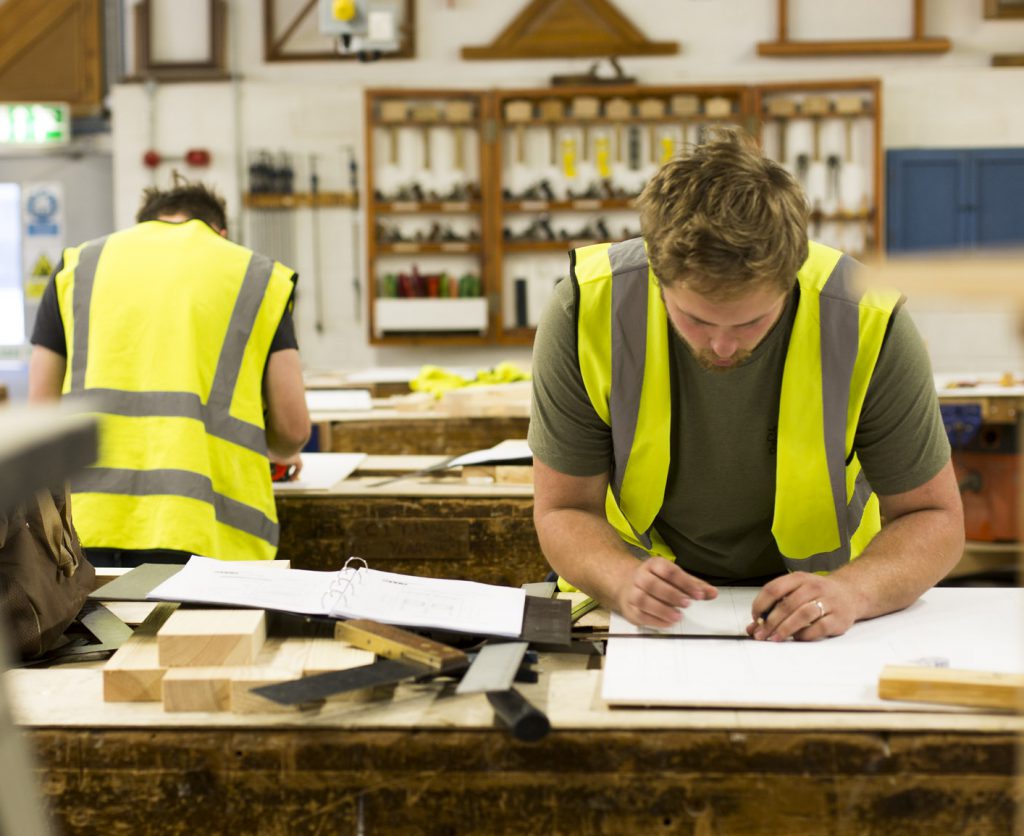 Spotlight
I was really interested in the College because it has a good selection of tools and machinery, great tutors and I liked the workshops. It also offers courses from Level 1 to 3 in furniture making and design, which meant I could start at Level 1 and build my skills, plus I study maths alongside my course.