Sorry, there is a problem with this page. Please contact us for further support.
Electrical Installation Diploma Level 1
Area
School Leavers
Subject
Construction
Electrical
Campus
Select date to apply
Add to Shortlist
Apply Now
Course Overview
This qualification allows you to acquire basic knowledge and craft skills of electrical installation. It does not require occupational evidence from the workplace, so is suitable even if you do not work in the electrical industry or wish to prepare to study a Level 2 qualification.
Mandatory units include:
Health and safety
Environmental protection
Installation methods
Practical craft skills
Electrical science
Optional units cover starting work in construction, preparing for interviews, managing study and developing learning.
Assessment Methods
Assessment is through the completion of practical and theory tests.
Progression Options
This course allows you to progress to further engineering and building services qualifications such as Level 2 Diploma in Electrical Installation at BTC or an Apprenticeship programme if employment within the electrical trade is secured. This gives you the opportunity to practise the basic installation of cables and wiring systems.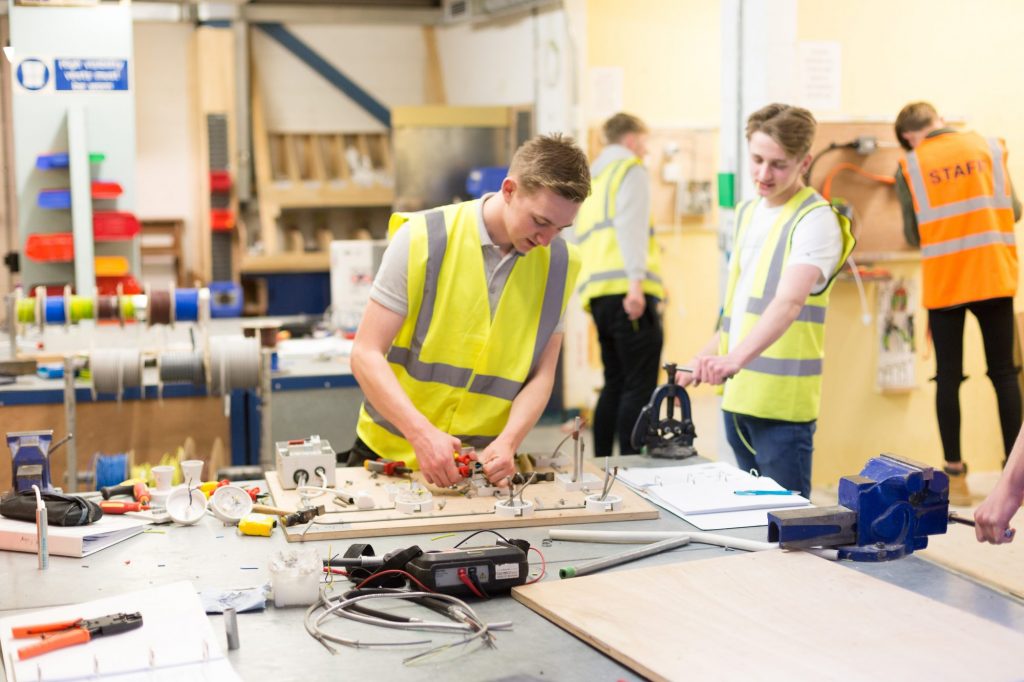 Spotlight
I was really interested in the College because it has a good selection of tools and machinery, great tutors and I liked the workshops. It also offers courses from Level 1 to 3 in furniture making and design, which meant I could start at Level 1 and build my skills, plus I study maths alongside my course.