So you've decided that you want to become an apprentice – now all you have to do is find an employer!
Congratulations. Knowing what you want to do next after leaving school is a big deal, so well done for taking the initiative to find out that an apprenticeship is right for you. In this guide we'll cover a range of topics that will boost your chances of securing an apprenticeship and help you stand out from the crowd.
How to apply
There are a few routes for finding apprenticeships to apply for. Your local college will most likely have employers looking for apprentices like you. Take a look at what they have on offer and see if there's one that you fancy applying for. You can take a look at our current apprenticeship vacancies here. Alternatively, you can use the National Apprenticeship Service (NAS) website. Did you know that every apprenticeship vacancy in England has to be uploaded and listed on the NAS website?
Online application:
The application process varies from employer to employer. If you're applying through NAS then you'll most likely be asked to fill out an online apprenticeship application form. You may be tempted to fill these in quickly if you're applying for a few vacancies, however the trick is to take your time and tailor your answers to the vacancy and employer to whom you are applying.
It happens too often where an application is rushed, leading to inevitable typos and a bad first impression. Pay great attention to detail, and spend as much time thinking of answers as you would an exam question. Think about your wording and style, and match your tone to your CV when you create one.
Traditional CV & Covering Letter:
Some employers may ask you to provide a CV, we'll cover how to create a successful one in the next section. It's often best to send a covering letter along with your CV. A covering letter introduces yourself to the employer and provides them with a summary of your skills and experience. For example:
Dear Sir/Madam,

Thank you for considering my application for the role of Business Admin Apprentice. I am an enthusiastic and reliable student who is looking to develop my skills in administration to start my career.

Kind regards,

Jack Jones
Write an impressive CV
A strong CV is a typical backbone of most job applications, employers will look to this to find out about your character and decide who to invite to interview. It's your chance to make an outstanding and memorable first impression.
Understand what the employer is looking for:
Applying for an apprenticeship, especially an advanced apprenticeship, is not the same as applying for a normal job. Employers will not necessarily expect you to have qualifications, or prior work experience. Instead, they'll be looking for qualities, skills and attributes that imply you'd be a good fit for the job.
Before the interview, write down a list of everything you think the employer could be looking for and be prepared to describe how you fit the bill. For example, if you wanted to work as a Business Administrator, you'll want to show that you have effective time management and organisation skills in your CV.
It's also worth noting that applicants trying to secure a higher apprenticeship should write a longer and more detailed CV, as there will be much more competition.
Make it look professional:
Remember this is a big step up from being in school, college or sixth form. You will be expected to work and present yourself in a professional manner at all times, it therefore makes a good first impression to show professionalism in your CV.
Use a simple font, divide sections clearly and use bullet points where possible for ease of reading. There are plenty of good CV templates that you can find online. Here's a few things you should make sure you include in your CV:
Introduction – This should show some flair, and help the employer understand your personality through the way you write. 
Education – As you will most likely have limited work experience, you'll instead want to list your GCSEs, any notable academic achievements and transferable skills that you learnt from school. You may have picked up skills like timekeeping, through the use of a revision planner, or perseverance, through re-submitting coursework to attain a higher grade.
Work experience – List any work experience you have, including voluntary work and school work experience placements. Even if you think it may be irrelevant, you can still highlight any transferable skills learned, like we mentioned earlier. For example, if you're thinking of applying for an engineering apprenticeship, but you previously did work experience in customer service, you could say that you gained valuable communication skills and the ability to think on your feet – desirable qualities in any future engineer.
Other relevant info – Only include other information if it's relevant to your job role. If you wanted to become a lawyer and your family are all lawyers, mention it, as you may already know certain terminology and have potential support. You could also include relevant hobbies or interests.
Tailor each application to the employer:
Make sure you spend an adequate amount of time researching and understanding what the employer will be looking for in your application, as tempting as it may be to duplicate them, it'll impress employers to see that you're invested in working for them.
Prepare for an interview
Once you've handed in your job application, you'll wait to hear a response. If your application is successful, you'll be invited in for interview. Make sure you prepare well, as preparation is the next vital step in successfully attaining an apprenticeship.
Research the company beforehand:
Researching the company will not only impress the employer, it'll also allow you to answer questions with confidence. Have a look at the organisation's mission statement and values, understand who their target market is, and if you want bonus points in the interview, mention something big the company has done recently. Try to ensure that you know more about the company than any of the other candidates.
Prepare interview answers:
Make sure you have answers to any typical questions you expect to be asked.  Here's a few typical interview questions you may be asked:
What makes you different from the other applicants?
What are your strengths?
What is your greatest weakness?
What do you know about the company?
Why do you want to work for this company?
It pays dividends to think of these answers before going for interview. It'll also give you time to think of smart answers like 'my greatest weakness is that I obsess over the little things when I work'. This could be seen as a weakness, however your employer may just see that you have great attention to detail.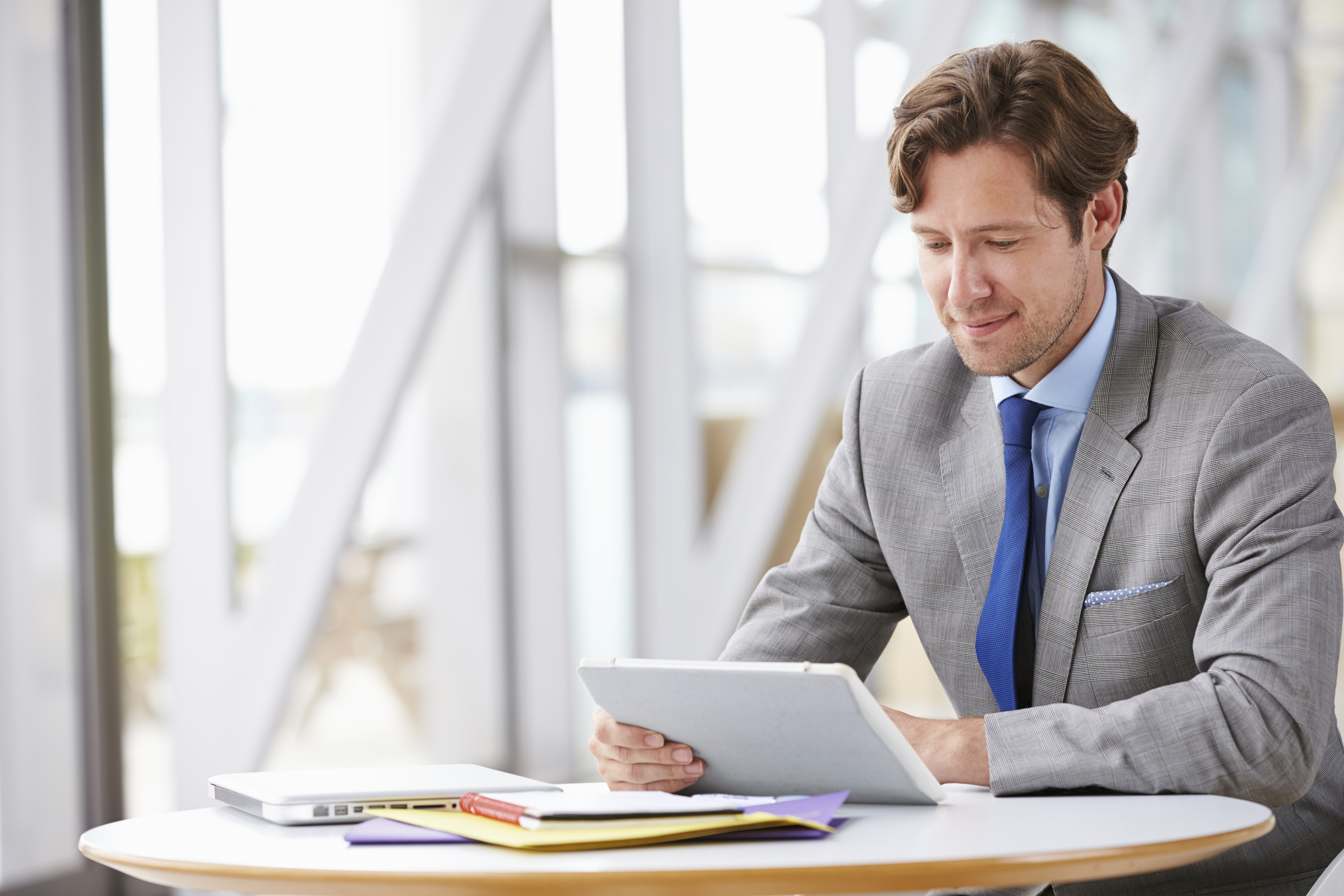 Prepare interview questions:
It's inevitable that at the end of the interview they'll ask the question 'So do you have any questions?'. You may be exhausted from answering so many on the spot, you may see the opportunity to remove yourself from the situation by replying with a simple 'no', however, asking a question may set you apart from other candidates and is another chance to show interest and enthusiasm.
Are you struggling for questions? Here's a few you could ask:
What will my typical day look like?
What training will I receive?
Who will I be working with? (i.e who's in my team?)
Interviewers will want to make sure that apprentices are certain of their career path and will not leave shortly after starting their apprenticeship. Think of questions that give the impression that you're passionate and ambitious, and not just looking for a job because their parents told them so.
Dress smartly:
Dressing smart for an interview is critical. It shows an employer you have made an effort and are professional. If you do not have a suit or 'smart office wear', consider wearing your school uniform.
The interview:
Remember, as soon as you arrive in the building anything you do or say could be taken note of. Act professionally and be aware that they'll be looking at your behaviour to see the type of person who they'll be working with. Try to remember these tips:
Smile! It's quite hard to forget a happy person with a beaming smile. Don't worry if you're not feeling your best, the employer will expect you to have a degree of nervousness.
Shake hands. As you will most likely know, shaking hands is a sign of respect and good etiquette for meeting a person for the first time in the business world.
Maintain eye contact. It may be hard to keep your eyes locked on the interviewer, especially when you're thinking of answers to questions – just try to keep your eyes off the floor as much as possible.
Introduce yourself. You both already know who you are (hopefully!) but it's good practice and helps put your name to your face later on when they're deciding who to pick for the job.
Don't be afraid to mention that you're nervous. Humility is a good trait, and employers know that as an apprentice you will be feeling a little uneasy.
In this digital era, it can be easy to accidentally forget to turn off your phone or put it on silent. However, it could damage your chances if you have to excuse yourself mid-interview while you fumble around in your pocket trying to turn your phone off because you've got noisy Snapchat notifications coming through.
How to stand out
You may be invited for interview at a time when no other candidates are in the building. Alternatively, employers may invite all candidates on the same day and call you for interview individually. Either way try your best to stay focused and calm.
In a world where everyone is endlessly scrolling on their phone, it could help you stand out to take a break from yours before and during your interview.
Your body language and demeanour are very important in interviews, attempt to maintain eye contact at all times and face directly towards the interviewer. It can be hard to stay collected and not fluster in an interview, if you're struggling, you could practice a mock interview with family or friends.
Good luck!
We wish you all the best applying for an apprenticeship. For more guidance and support, contact our Apprenticeship Team on 01278 655111 or email apprenticehelp@btc.ac.uk. Remember, you can view our list of current vacancies here.
We advise that you apply for a full time course as a second choice, allowing you to continue your studies in the case that you are unable to secure an employer. You could then transfer to your desired apprenticeship once you have secured an employer. For a full list of our courses please click here.