Staff and students at Bridgwater & Taunton College have once again filled the College with fancy dress to raise more than £8,000 for three worthwhile charities at their annual Raise and Give (RAG) Day.
This year's chosen charities are Unicef, Children's Hyperinsulinism Fund and In Charley's memory. Funds were raised with an action packed programme that filled the College, with activities ranging from the annual fancy dress fashion show and the College's very own version of the X Factor, to line dancing, bubble football and even a Roller-disco in the Sports Hall. A highlight of the day was the journey 'Around the World in 80 seconds' by the Hair and Beauty team.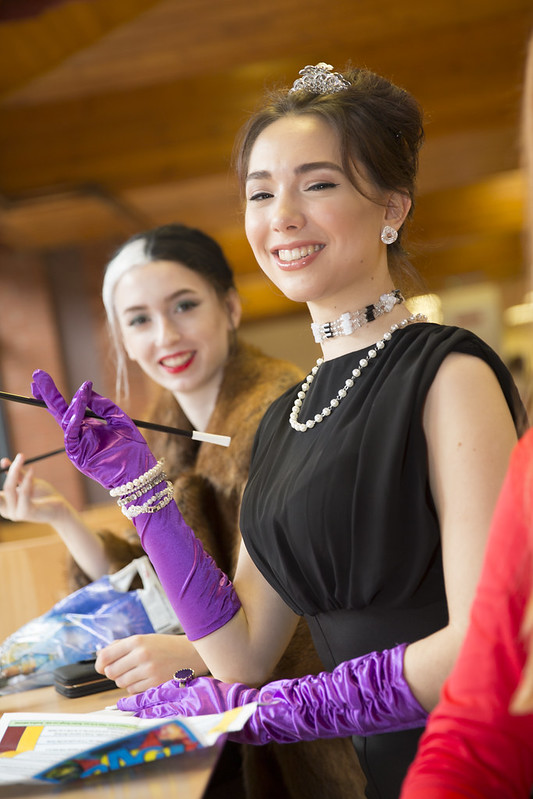 The day concluded with a fantastic musical concert for the local community performed by music students in the Town Centre. They delighted onlookers with a selection of songs from Christmas carols and old favourites to a lively covers set designed to satisfy all music tastes.
The College has worked hard with the local police, ambulance service and publicans to ensure that the day was safe and enjoyable for all. Mark Nettle, Director of Student Services at Bridgwater & Taunton College said,
"We wanted to make sure that everyone had a safe and enjoyable day whilst causing as little disruption as possible to the community. We planned an exciting programme of fun activities within the College to encourage our students to stay with us which has resulted in both the students and surrounding community enjoying their day, and a fantastic sum of money being raised for some very worthwhile charities."