When Owen Cheffey completed his BTEC Level 3 in Public Services at Bridgwater & Taunton College in the Summer of 2018, he could never have imagined that 2 years later he would be back at the College, but this time working with his colleagues to respond to and fight a fire.
Owen says that he feels proud to have been able to give something back to the College that supported him through his BTEC, the 999 Academy and through to his apprenticeship as an Operational Firefighter with Devon and Somerset Fire and Rescue Service (DSFRS), which he started back in 2019.
Owen was part of the first group of on-call firefighters in England, and one of two students from the 999 academy selected by DSFRS to be offered the apprenticeship and he is now based at Bridgwater Fire Station.  The College has been working in partnership delivering the apprenticeship with DSFRS since 2018.
Steve Widnell, Training Academy Manager said:
It is fantastic to note Owen's journey from the 999 Academy, to the fire firefighter apprenticeship and then to see that he was able to apply all of the skills that he has learned in a real operational environment. It is perhaps a strange coincidence that one of the first major fires that Owen attended was at the College that has helped support him on this journey. I am sure he was especially delighted to able to play his part.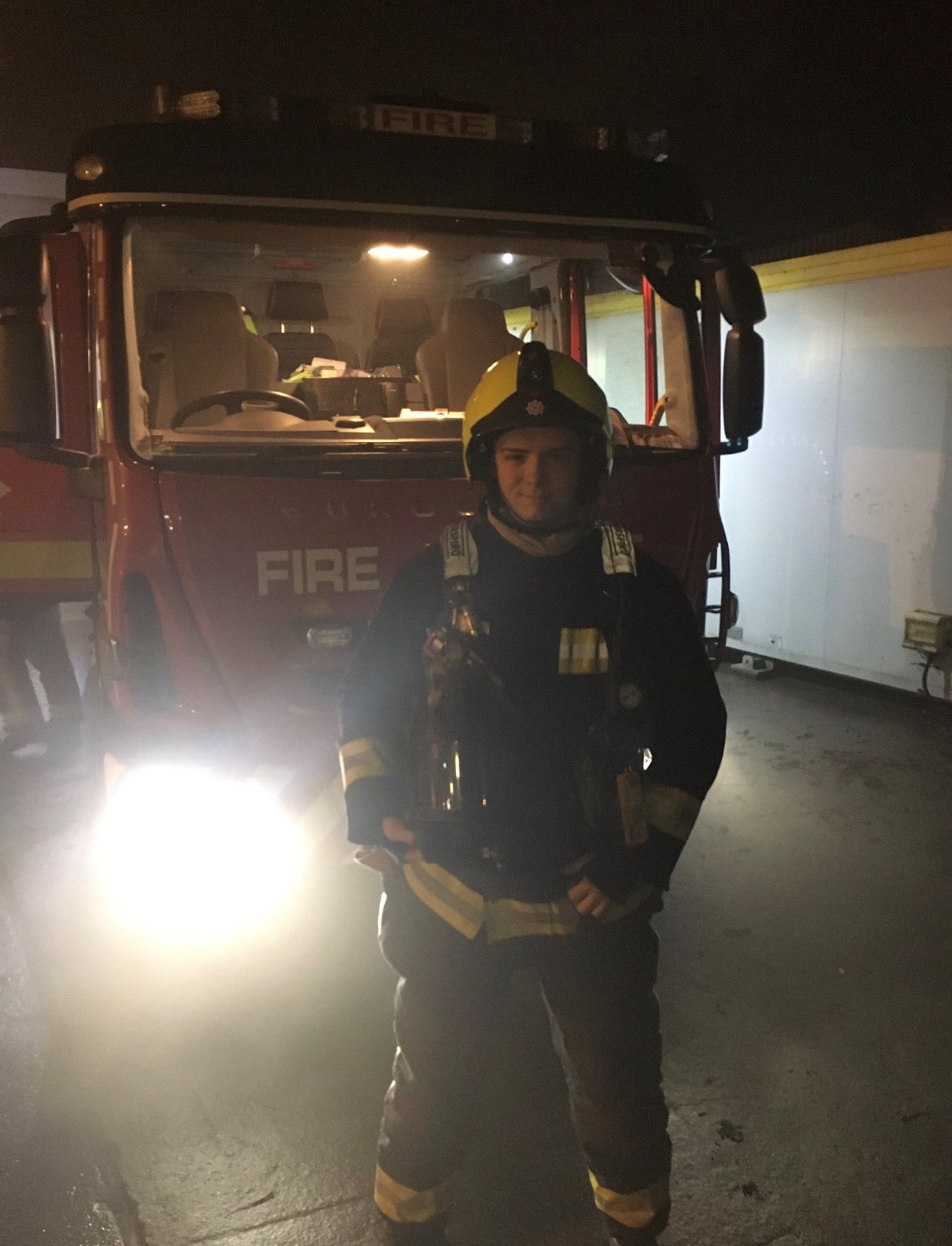 Devon and Somerset Fire and Rescue Service would like to thank Bridgwater & Taunton College for their support with the working partnership between the two organisations in progressing the fire firefighter apprenticeship.
As Owen nears the end of his apprenticeship and is preparing to take his End Point Assessment, everyone in the College are very proud of the contribution he has made to keeping our community safe and  in particular using his skills to bring our own fire under control.
Andy Berry, Principal and CEO of Bridgwater & Taunton College said:
I can't thank the Fire and Rescue Services enough. I was so impressed by the professionalism shown, they skilfully brought the significant blaze under control and were able to save the adjacent buildings from any damage.  It was particularly nice to learn that Owen, one of our former students, was part of the team.